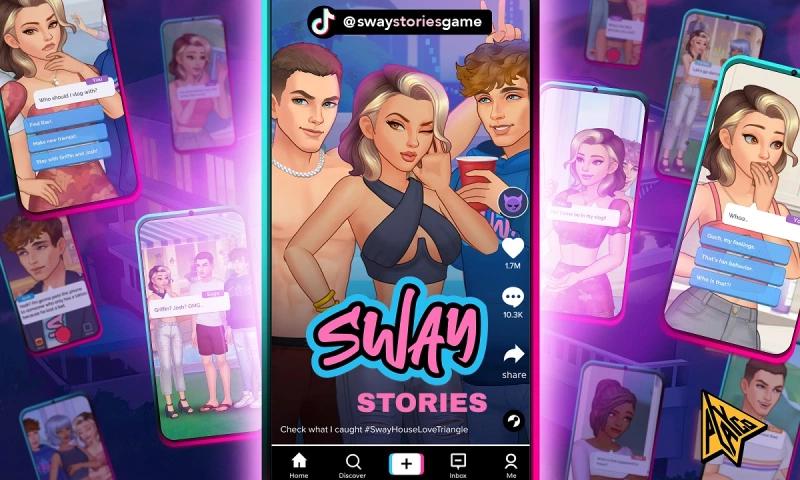 Is the great opportunity here? TikTok Launches Access To Overseas Games, The First Product You Can't Think Of
[GameLookspecialmanuscriptnoreprintwithoutauthorization!】[GameLookspecialmanuscriptnoreprintwithoutauthorization!】[GameLookmanuscritspécialniimpressionsansautorisation!】[GameLookspecialmanuscriptnoreprintwithoutauthorization!】
GameLook Report / Recently, the TikTok platform launched the first game that can be played directly. This game is called "Sway Stories", which is a custom story game popular in overseas markets. However, as a product of ByteDance, the first game on TikTok was not created by a national game studio, but by Playco in Tokyo, Japan.
According to industry data, in 2020 TikTok downloads exceeded 2 billion and the number of active users in the United States exceeded 100 million. According to the latest report from App Annie, the average time spent using TikTok by US Android users has overtaken that of Facebook, Youtube and other apps, and has become a giant in short videos and social platforms at abroad.
Therefore, for all game developers, TikTok, which has hundreds of millions of foreign users, is a major event that cannot be ignored. Let's take a look at the "Sway Stories" product type:
Players can determine the direction of the story, the female-oriented vertical screen plot game
"Sway Stories" is an interactive vertical screen novel game for women (story game). Players take on a female role and can choose one of three characters with different personalities (each character has a different name). At the start of the game, the player accidentally received an invitation to join the Sway House party. Each of their choices will affect different dialogue choices and even plot development.
In the game, players can interact with celebrities from the Sway House team, such as Griffin Johnson and Josh Richards. Sway House is a group of TikTok creators and social media influencers who live together and create content together.
According to GameLook, the game is complemented by the cooperation of Playco, TikTok, and Sway House, and the game's follow-up content is primarily provided by Sway House, and Playco primarily acts as a story game platform.
Playco co-founder Justin Waldron said in an email interview, "We are working closely with TikTok to make sure 'Sway Stories' fits their platform perfectly. Working with creators and platforms like TikTok allows us to create new types of fans. Games, we are very excited to continue working with creators and social platforms to rebuild the creator economy. "
Playco has also created a web browser engine specifically for instant games. Users can experience the game on all platforms through a web link. Considering the hundreds of millions of TikTok users, getting into TikTok is a huge opportunity for Playco. This is one of the reasons the company raised US $ 100 million last year and was valued at US $ 1 billion.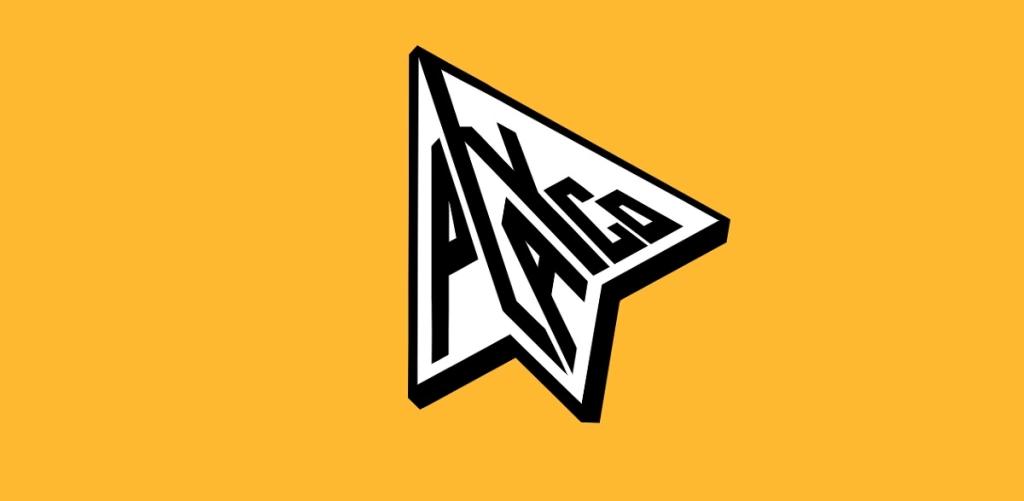 Judging by the founding team, Playco has a number of experienced executives. For example, Michael Carter was the developer of the open source WebSocket connection protocol. Other well-known employees include Zynga co-founder Justin Waldron, former director of DeNA Takeshi Otsuka and HTML5 Game Exploration By Teddy Cross.
Playco hopes to create a little game that can attract billions of people. All players need only go through a link to discover the game anywhere. Playco sees opportunities for such games in the communication platforms that people use on a daily basis, such as Facebook, Instagram Messenger, WeChat, Snap, TikTok, Tinder, Zoom, and House Party. Most of them have launched their own mini-games.
According to the team, the game will attempt more monetization opportunities in the future, such as the currently relatively hot NFT.
Waldron said, "Bringing the first game to TikTok is an exciting step. We are very excited to unlock new opportunities in the Creator Economy. Playco's new game platform allows creators to directly participate in the game through channels. which they have been developing for several years IP and new forms of monetization (such as NFT).
In the post-App Store era, TikTok games can't be ignored
For platform companies with a large number of users, highly interactive and highly monetized games are obviously irresistible. It is no exaggeration to say that games are the "place of competition" of the platform giants. For example, Tencent's WeChat mini-games have been released for many years, Snapchat also tested many batches of mini-games, and Facebook not only launched the Instant Game platform, but also used VR games like springboard to create Metaverse.
ByteDance's investment in the national gaming market is well known. In addition to the agency and the distribution of occasional games, it also permanently deploys R&D teams in several cities. In addition to the "Aili Game" cloud game platform, which was exhibited at the start of the year, it also registered the "Douyin Cloud Game" trademark.
However, in overseas markets, Bytedance appears to be relatively cautious about gamification of TikTok.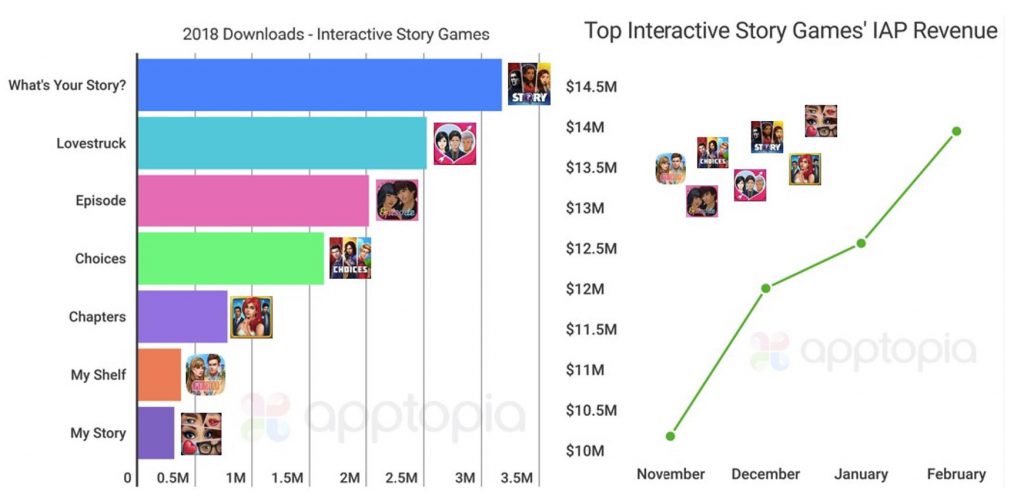 First of all, in terms of game type selection, TikTok has chosen new interactive story games that are popular among foreign female users. In recent years, with the success of "Choices" and "Episode" and other explosive models, the storyline mobile game has gained a prominent position on the European and American bestseller lists.
Storytelling games aimed at women not only overlap with the user attributes of the TikTok platform, but also come very close to forms of television and video. In this type of game, players only need to click on the dialogue selection to enjoy the interactive storyline, while the vertical screen of "Sway Stories" interface can adapt to more scenarios than user use.
As the mobile game market enters the inventory phase, many people in the industry are talking about the "post-app store" era. Since there is no need to download and the running requirements are low, small open and played games are easily accepted by general users, turning everyone into potential users, and should become an ideal medium accepted by billions. of players.
In addition to a larger number of users, small games can also effectively avoid many issues, such as the game's split ratio and the choice of payment methods.
Epic Games is on lawsuit with Google and Apple over antitrust allegations, primarily around the two stores and "Fortnite" rules. Epic believes the tech giants have added too many restrictions, such as Apple's regulations on the sale of games on the App Store. Epic won one more small match in the lawsuit last week.
However, mini-games distributed through web links can skip the app store, don't need to be separated with the store, and can use more payment methods as well.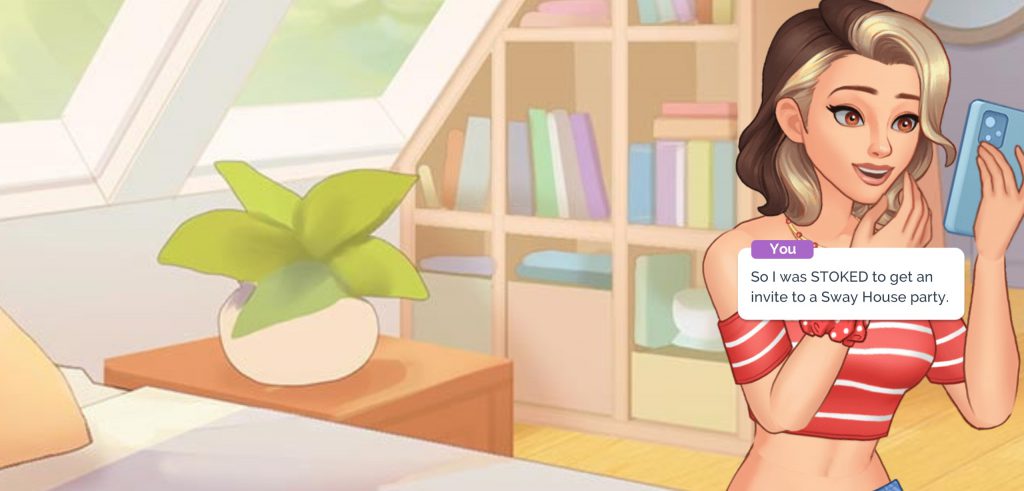 Screenshot of the web version of "Sway Stories"
It cannot be ignored that "Sway Stories" can not only help creators like Richards and Johnson bring more fun to fans, but also provide a new user experience for the platform. As creators face increasing pressure to continuously release new content, Playco's platform can help them launch highly engaged content at scale.
In all aspects, TikTok gamification is of great importance, especially for domestic game publishers. As a major overseas social and short video platform, TikTok's billion users is an opportunity you should not miss. Although TikTok has not announced other avenues of cooperation, GameLook believes that high-quality international products that meet the needs of casual users will provide more opportunities for domestic counterparts to go overseas.
This article is organized from Source and we only provide the English version of the story.